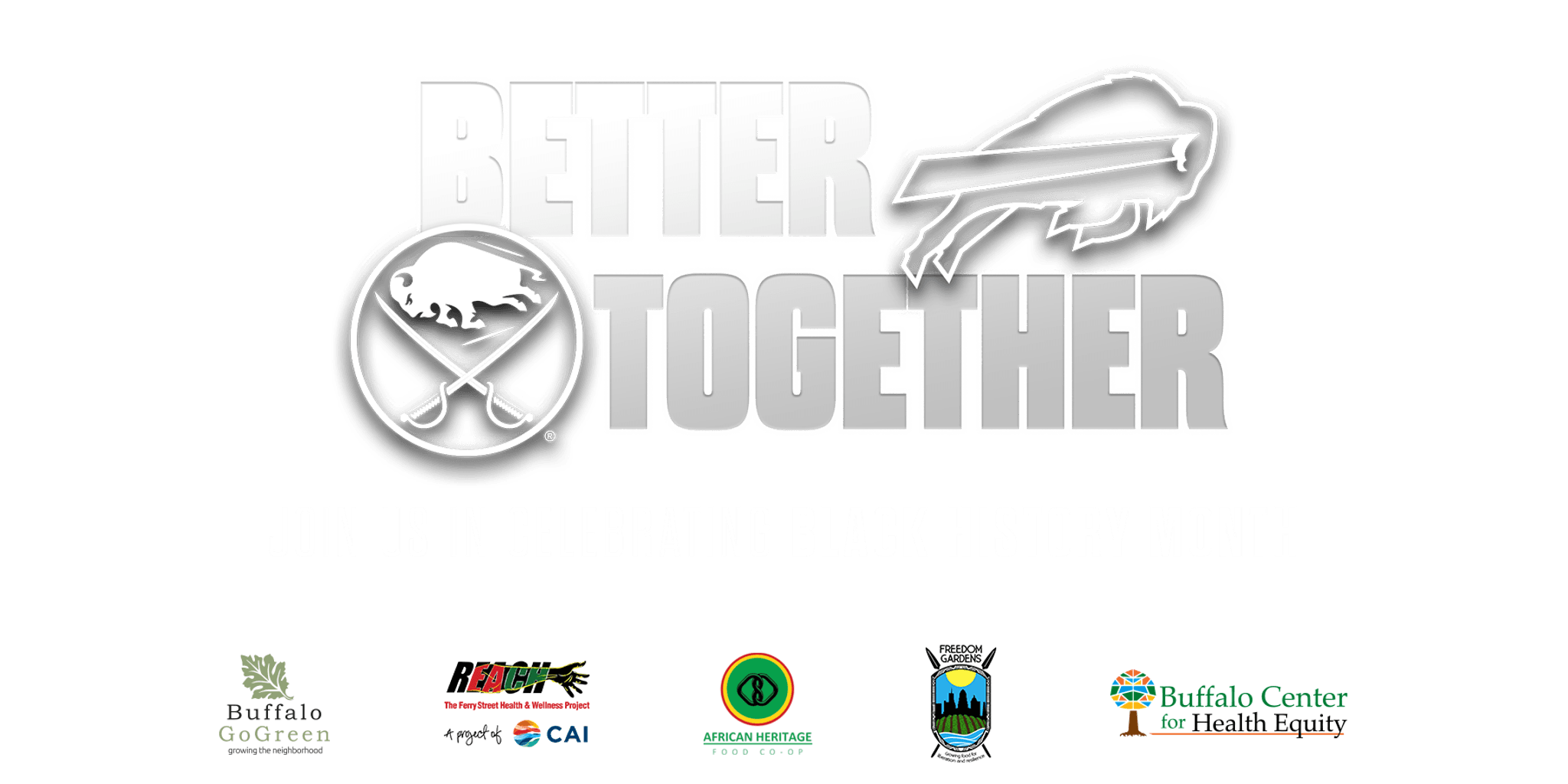 2022 Black History Month
January 31st - March 2nd
Total Raised
Thank You Perry's Ice Cream for matching the first $20,000 in online donations!
Better Together is a collaborative fundraising effort between the Buffalo Bills Foundation, the Buffalo Sabres Foundation, and five local organizations that are working to address food equity in Black and African American communities.
African Heritage Food Co-op, Buffalo Center for Health Equity, Buffalo Freedom Gardens, Buffalo Go Green and Racial and Ethnic Approaches to Community Health (REACH) are working throughout our community to ensure families have access to healthy, nutritious food. From building gardens for families to grow their own vegetables, to creating a grocery store in a food desert, these organizations help provide healthy, affordable food for our community.
In celebration of Black History Month, the Buffalo Bills and the Buffalo Sabres Foundations are proud to donate $120,000 to these five organizations. In addition, our partner, Perry's Ice Cream has matched the first $20,000 in online donations. We encourage fans to be Better Together and join us in supporting these incredible organizations.